Report on 21st Transform Our World Global Conference - Hawaii 4 - 8 October 2011
Pastor Margaret Burton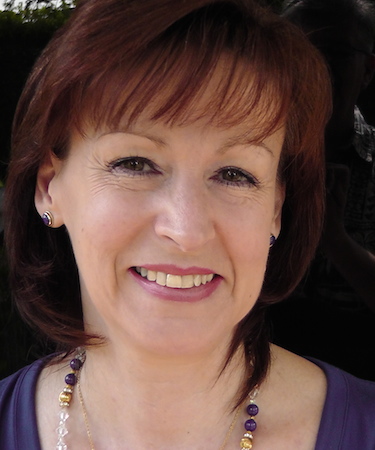 'Do not despise small beginnings' was the theme for this year's annual Transform Our World global conference set in Honolulu on the beautiful island of Oahu, Hawaii. It was a gathering of people from all walks of life and many nations, with Dr Ed Silvoso and an international faculty from 6 continents - ordinary people doing extraordinary things for God. Making the world a better place, starting with their own sphere of influence. Once again, Dr Ed & Ruth Silvoso were our wonderful hosts for the week, and did a superb job of creating a close and precious family atmosphere in which we were able to relax, renew, refresh and yet at the same time be challenged to rise up to a higher level. During the week our church vision came to mind more than once and I was encouraged to see how it is being fulfilled. Truly we are: an influential body of people dedicated to the transformation of nations; a source of encouragement and blessing not only to our city and nation, but to the whole world; travelling all over the world as part of our global commitment to nation transformation. I realized once again just what an influence we had around the world, what a blessing we are and how people are inspired, challenged and encouraged when they hear our transformation testimonies. I was so blessed by other conference delegates, especially those I met for the first time, who came to tell me how blessed they had been by hearing about us.
They were challenged to go home and start to make a difference in their sphere of influence. I was able to encourage more than one to believe that what was happening here could definitely happen in their church, in their town, in their nation. We were reminded again of the importance of knowing our true identity in God. One thing that Dr Ed Silvoso said that really impacted me was "Don't embarrass your father by behaving like a hired hand." We are not slaves, but we are precious sons and daughters of our Father God. He welcomes us to live with Him in His palace, not as His servants but as His children. We belong to His family, and we are all loved unconditionally. We need to move out of the servants' quarters and into the palace! We all need each other - right from the oldest to the youngest, and can all learn from each other and bless each other. God can use even the youngest amongst us to bless us. I saw this in action on the very last day of the conference when one of Dr Ed and Ruth Silvoso's grandsons, in total confidence because he knew who he was in God, reached out and began to pray for and bless the conference delegates! Once again, this wasn't just another conference experience it was yet another challenge to step up a level, to be inspired, to do bigger and better things for God. For more testimonies and information about the TOW global conferences please visit
www.TransformOurWorld.org
Click here to read more testimonies from our team:
read more...
Wedding celebrations!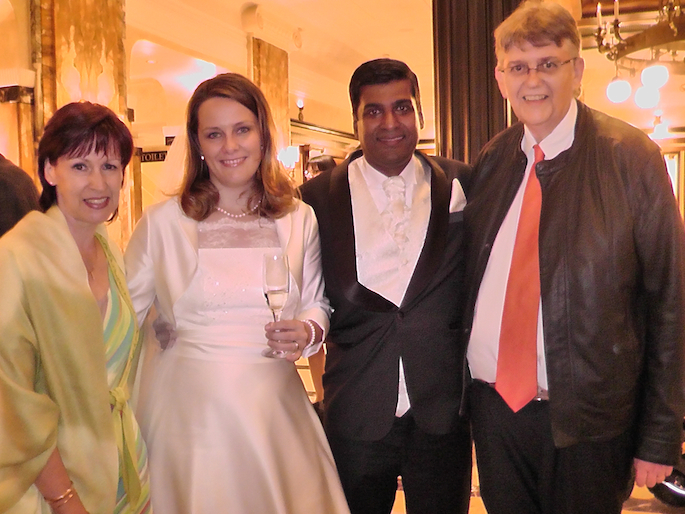 In September Pastors Brian and Margaret travelled to Germany for the wedding of our Church Elder, Heidi, to Patrick. Pastor Brian preached at the ancient church in Weissenburgh.


Phuket Christian Centre - 21st Anniversary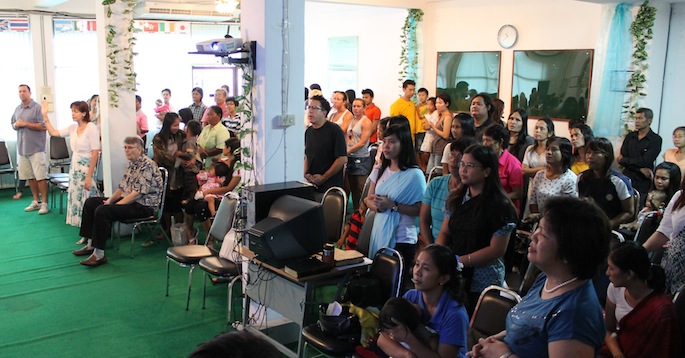 | | |
| --- | --- |
| | On Sunday 21st August PCC members gathered together to celebrate the 21st anniversary of the church. An excellent programme had been put together, co-ordinated by Pastor Nok and other leaders. For the very first time in the history of the church, Pastors Brian and Margaret were told that all they had to do was turn up at 10.30am!!!We were treated to special items from the various age and language groups that make up our international church: The men did a drama, the ladies performed a dance and the children sang a special song. In addition to this the Thai Cell Group performed a drama depicting the events of the arrival of Pastors Brian and Margaret in Thailand, the start of the church in Phuket and the early days. Together with these items there were testimonies from various members, starting with Pastor Nok who has now been ministering at PCC for 19 years and others representing our churches and congregations at Prathong Island, Baan Kate Asajaan, Pastor Glenn Ferrer representing the Filipinos, and Pastor Zaw representing the Burmese. Pastor Peter Jenkins, from Renewal Christian Centre, UK, sent special greetings and a key momento was given to each guest to signify that we have now come of age and have been given the keys to the Kingdom of God.At the end of the celebrations a huge cake was brought out, which was cut by all the pastors, after which a meal, cooked by various members of the church, was served while we enjoyed a time of fellowship together.Amidst all the tears and laughter as memories came flooding back, there was much praise and thanksgiving to God for His goodness and faithfulness over the past 21 years, and a sense of anticipation of what lies ahead, and we believe that the best is yet to come!!! |
1st Transform Our World Conference - Watford, England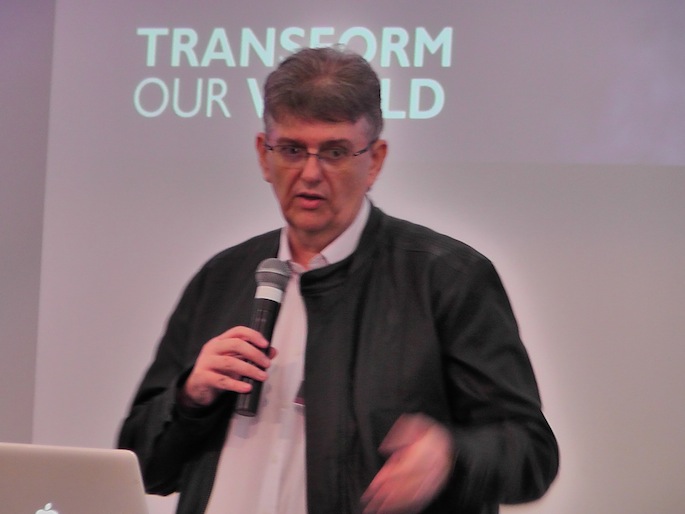 In July Pastors Brian and Margaret travelled to England for the 1st TOW Conference UK. The conference was hosted by Pastor Tim Roberts in the excellent facilities of The Wellspring Church Centre, Watford, their newly furbished conference and training venue. Around 32 pulpit and marketplace ministers from throughout the UK, Germany, Albania and Ghana attended the 3 day event. The faculty consisted of Dr Ed and Ruth Silvoso together with Mr Rick Heeren from the USA, and Pastors Brian and Margaret from PCC Thailand. It was encouraging to see an enthusiasm and a new determination in the delegates to seek to bring transformation to their spheres of influence as they embraced the teaching.


4th Annual Transform Our World Conference Phuket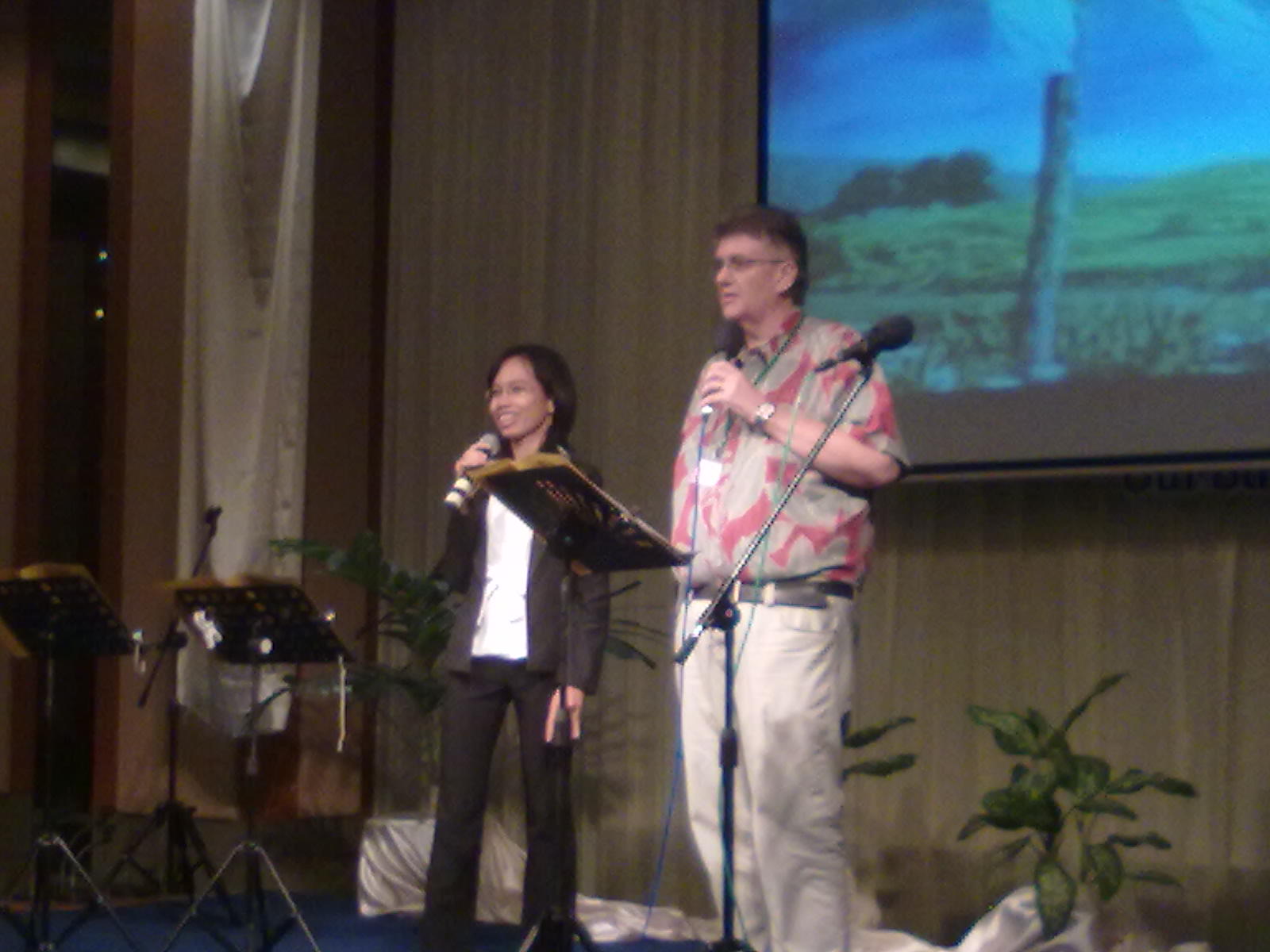 In June, PCC together with other transformation churches in Phuket, hosted the 4th Annual TOW Conference. Delegates from all over Thailand joined a faculty comprising of Poncho Murguia, Pastor of Cruz de Gracia, Juarez, Mexico, together with Barbara Chan, the Harvest Evangelism Director for Hong Kong and King Flores, Harvest Evangelism Director of the Philippines, and Pastor Brian of PCC. This year the local government led by Mayor Paiboon Upatising sponsored the conference.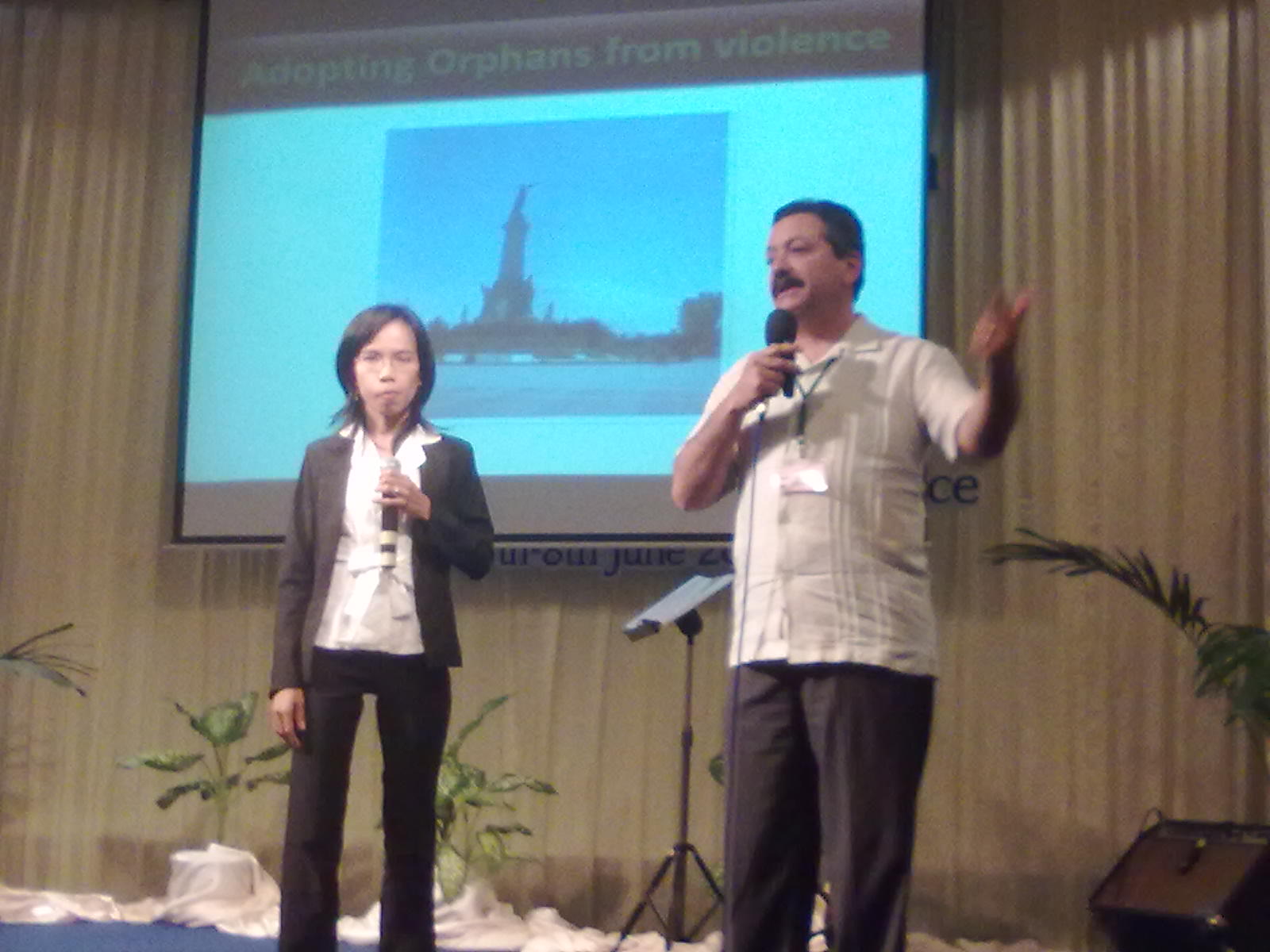 Following this event, 11 pastors agreed to meet together every Saturday morning for prayer and fellowship. Since then there have been a number of united prayer events where we have covered the whole island with blessing.
<< Prev
1
2
3
9
10
11
14
15
16
Next >>