Church Camp in Malaysia with Pastor David Wong in June
Right: Pastor Margaret teaching on Prayer Evangelism

Below: At the ladies dinner
read more...
Petaling Jaya, Malaysia and Hong Kong T.O.W. Conferences - May
Dr. Ed Silvoso and Ruth Silvoso, Pastor King Flores and Olive Flores, Pastors Brian and Margaret were together again to minister in Petaling Jaya, Malaysia for a regional transformation conference hosted by S. C. Khoo. Despite being held midweek, many pastors and market place leaders attended. The event was a great success.

Immediately following this, everyone flew to Hong Kong for the 1st Transform Our World conference hosted by Barbara Chan and the Transform Hong Kong Team. Also on the faculty were Pastors Francis and Caroline Oda and Pastors Cal and Joy Chinen (all from Honolulu).

The meetings were exceptionally well attended and the icing on the cake was the great participation made by the Hong Kong team with testimonies of transformation.

Petaling Jaya, Malaysia

Hong Kong
read more...
Ministry trip to USA and Mexico - May
At the beginning of May Pastors Brian and Margaret started their ministry trip in the US in the state of Arizona at the invitation of Tim and Kari Thompson, Pastors of the Fountain of Life Church in Phoenix. They had opportunities to speak in their church on the Sunday and also at various leaders and women's meetings during the week.

From there they flew to Ciuadad Juarez at the invitation of their good friend Poncho Muirguia, Senior Pastor of Cruz de Gracia. This was their second visit to the city, and they went to take part in the 1st Transform Our World conference. The speakers included Dr Ed Silvoso, Founder and President of Harvest Evangelism, Joyce Kawakami, Founder of Feed My Sheep, Maui, Lloyd Turner from Newark, Founder of Adopt a Street, as well as Pastor Brian.

Pastor Brian, Mayor of Gilbert, Tim Thompson

People from many churches in the city met together at the sports arena for the conference during which was blessed with a visit by the Mayor of Juarez who welcomed Jesus into the city. There was also a visit to the newly built Children's Museum – an amazing building, the fulfillment of Pastor Poncho's vision to give hope to the children of Juarez.

Each Sunday there were opportunities to minister in various churches in the city, as well as visiting with pastors and leaders, and praying for the sick.

Pastor Brian, Mayor of Juarez, Dr. Ed Silvoso, Pastor Poncho Murguia, Joyce Kawakami (from left to right)

Pastor Brian preaching in Juarez

They did manage to get some time off to enjoy a wonderful 3 day train journey with Pastor Poncho and his wife, Gelus, to see the spectacular views of the Copper Canyon, and witness the grandeur of God's creation.

From there Pastors Brian and Margaret flew to LA to visit Chuck and Sally Cook, market place ministers in Dreamworks and Universal Studios.
read more...
DESTINY – Transformation Women's Empowerment Meeting – March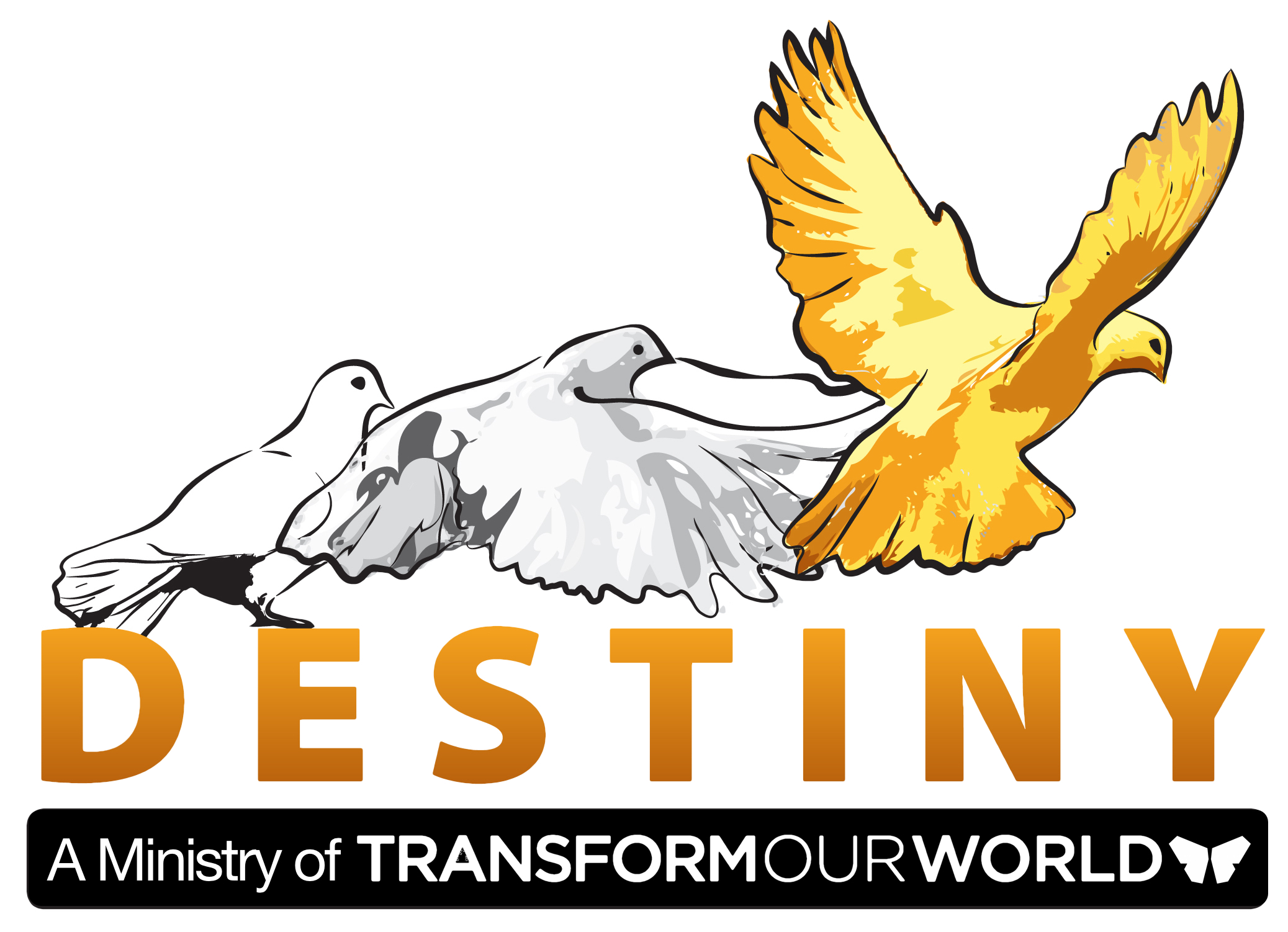 On Saturday 24th March the first Women's Empowerment Meeting was held at PCC, with 14 ladies from 4 different nations gathering together. The morning began with an informal time of fellowship over breakfast, getting to know one another better, followed by a fun ice-breaker lead by Chynkee Ornido, one of DESTINY'S core group leaders.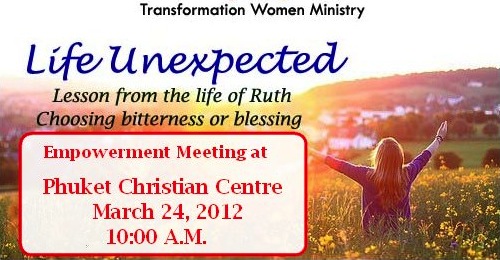 Pastor Margaret taught on lessons from the life of Ruth, and discussion groups were then formed to further look at the life of this Old Testament woman and recognize the importance of making the right choices. The session closed with a time of prayer, during which everyone was blessed with a greater understanding of what it meant to embrace their true identity in God as His daughters, and be empowered to bring transformation to their spheres of influence. The morning was a great success, with everyone looking forward to the next meeting.
read more...
Pastor Brian in Kota Kinabalu and Sibu – March
In March Pastor Brian went on a 10 day trip to East Malaysia where he spoke for 3 days in Kota Kinabalu, before moving on to Sibu for 7 days. It was an intense schedule including preaching in the Bible school in the mornings, praying at different locations in the afternoons, preaching in the church in the evenings, together with meeting various business people in the city.
On the final Saturday there was no Bible school so Pastor Brian was taken to an Iban long-house where he had the opportunity to meet the Chief. This was a great experience as Pastor Brian used to teach about the Iban in his days as a school teacher in England.
During the trip he experienced 2 flight cancelations and 1 delayed flight, and when he started the return journey the wheel fell off the plane! Finally he arrived home safe and sound!
| | |
| --- | --- |
| Pastor Brian with the Bible school students in Sibu | Pastor Brian visiting the Iban Long House |
read more...
<< Prev
1
2
3
6
7
8
14
15
16
Next >>